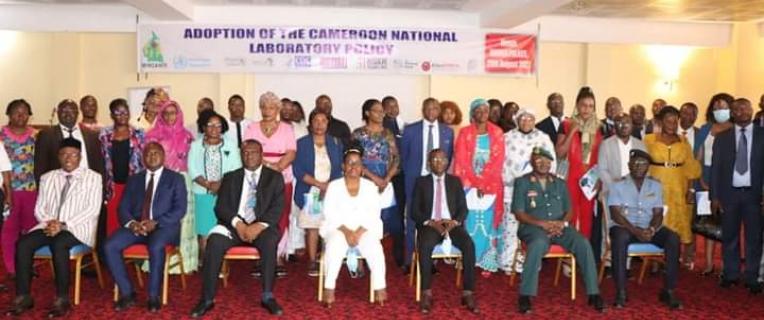 The worshop for the adoption of the National Laboratory Policy was held today in the conference room of the Djeuga palace, chaired by the inspector General of pharmaceutical Services and Laboratory.
The National Laboratory policy (NLP) is a regulatory document that will serve as a compass for all laboratory activities in cameroon. The NLP aims to provide Cameroon with an efficient laboratory system capable of guaranteeing universal access to quality laboratory services by 2030.The mains objectives of the NPL are :improving the quality management in laboratories,strengthening the legal and institutional framework, strenthening the operational capacity of laboratories, improving the financing of laboratory activities, improving the research and cooperation framework.
This guide comes to fill a big void,to define the different orientations,to contribute to the respect of the standard by alll and the reduction of many errors.